More leg!
In other news, it's no longer August so here in the US the frenzy about Halloween is being whistled up by marketers. How about a sexy handmaid costume??!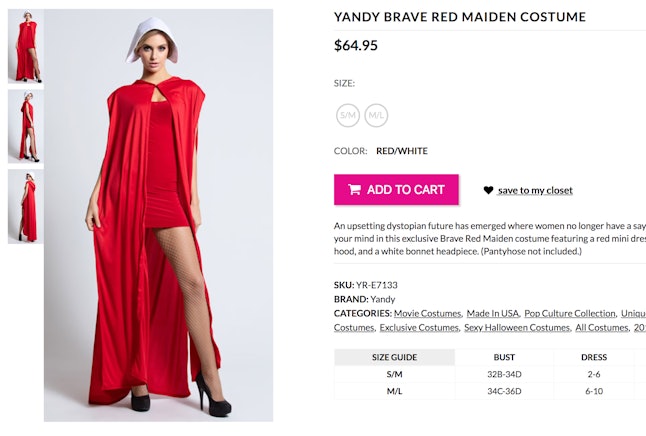 An upsetting dystopian future has emerged where women no longer have a say. However, we say be bold and speak your mind in this exclusive Brave Red Maiden costume.
Oh yes, that's the way to "be bold and speak your mind" – by wearing a tiny skirt to signal "this way to the important bit" and shoes you can't walk a step in. Hahaha theocratic oppression of women, great, now spread your legs, bitch.