Repeal the 8th
Yesterday evening in Dublin about 200 people showed up to protest outside that "clinic" that tells women lies about abortion.
In a report for The Times (Ireland edition), reporters Ellen Coyne and Catherine Sanz secretly recorded a consultation in the clinic between a staff member and a woman seeking advice on a crisis pregnancy.

It is alleged a staff member at the Women's Centre, on Berkeley Street in Dublin 7, advised the woman that abortion increases a woman's risk of breast cancer and that women who have had abortions are "known to neglect their children".
It's alleged and it's on video that we can all look at.
Protesters – some carrying placards, others wearing high-vis clothing – began to gather outside the centre at around 6.30pm. The centre is located next door to Reproductive Choices, an advice clinic aligned to the Marie Stopes organisation.

AAA-PBP TD Bríd Smith and a number of other speakers addressed the demonstration. Many protesters wore 'Repeal the 8th' t-shirts and sweatshirts.
Rónán Duffy (who wrote this article) tweeted photos:
Crowd of about 150-200 protesters outside Dublin centre filmed providing false information on abortion pic.twitter.com/LXSG46mPLu

— Rónán Duffy (@ronanduffy_) September 7, 2016
He says this priest walked past twice.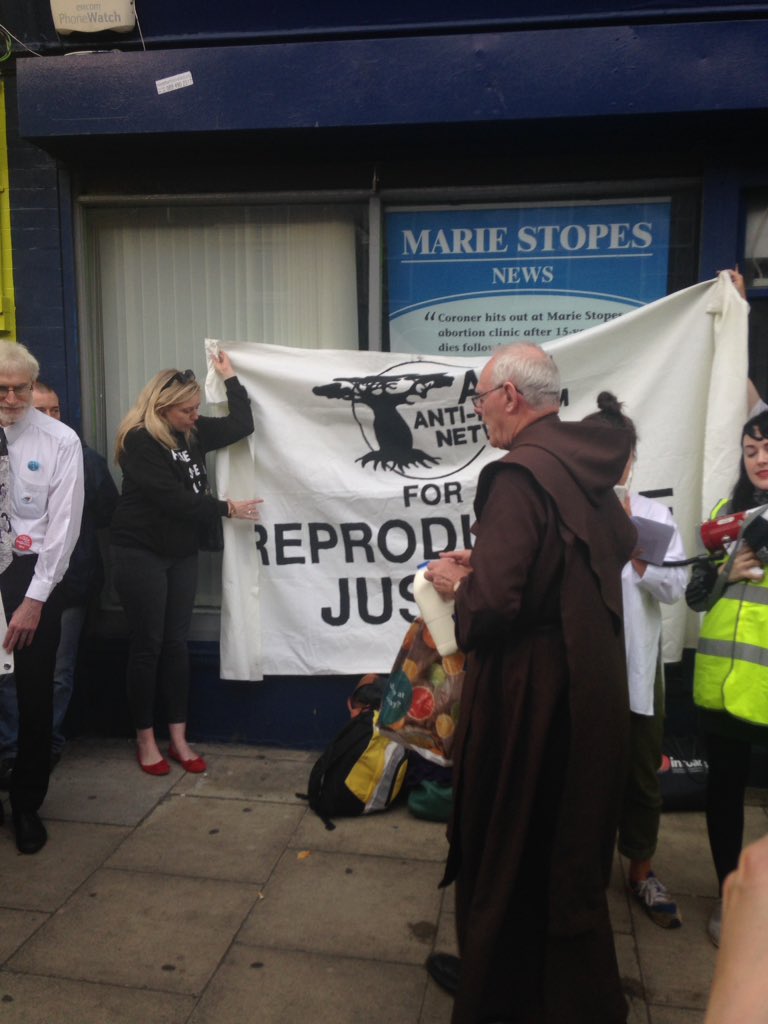 Ireland still priest-ridden.