It's so touching when a guy gets to combine his fetish with his job. Like for instance
Dr Jonathan Harrow MD, a man with two PhDs, who's lectured on health at universities and had senior medical jobs all over the world and who mostly, it seems, presents and identifies as a man.

…

However, despite being so qualified in medicine, a few weeks ago he started a community job as a nurse practitioner. The role involves wearing a nurse's uniform. He attended the interview dressed in women's clothing…Since starting the job there's been a common theme in his online posts – he wants people to validate his choice of wearing a nurse's uniform, and alludes to the fact that the women's tunic accommodates breasts and a bra.
Notice me notice me notice me notice me.
That's what people go there for of course – not for medical care, but to pay close attention to men who present as women.
He wore scrubs for years but that won't do now because oh no they don't have big signs on the front saying TITS TITS TITS.
One brazen woman asked for a female nurse, but she soon backed down from that outrageous insult.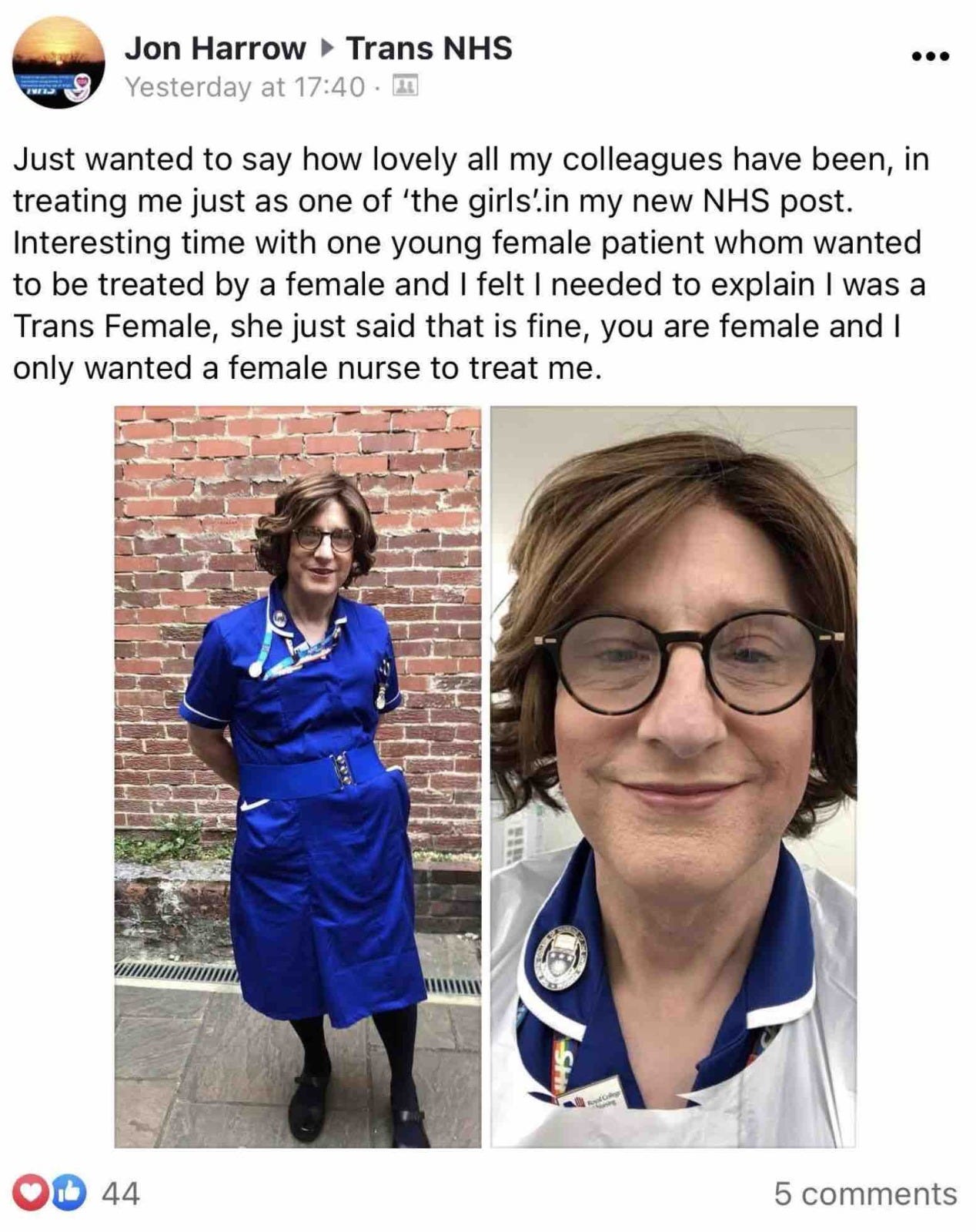 All perfectly healthy.