No good reason
Did Trump sign a secret executive order telling customs and border patrol to keep out as many brown foreigners as possible? Because if he didn't, I don't see why the Tibetan women's football team was denied visas to come here for a tournament in Texas.
They say they were told they had "no good reason" to visit the US.

Most of the players are Tibetan refugees living in India, and had applied at the US embassy in Delhi.
India isn't one of Trump's random "seven countries." Neither is Tibet.
Cassie Childers, the executive director of Tibet Women's Soccer and a US citizen, told the BBC that she had accompanied the group of 16 players for interviews at the embassy on 24 February.

"I am disappointed because we had planned the trip for months. It was a big moment in every player's life when they were told about the trip. It was their opportunity to tell the world that Tibetan women are capable of achieving anything," she said.

Ms Childers added that she was "ashamed" that her country refused to grant visas to a women's football team.
But she also said she didn't think it was Trump's doing. Apparently we don't like to let Tibetans in, because they might ask for asylum.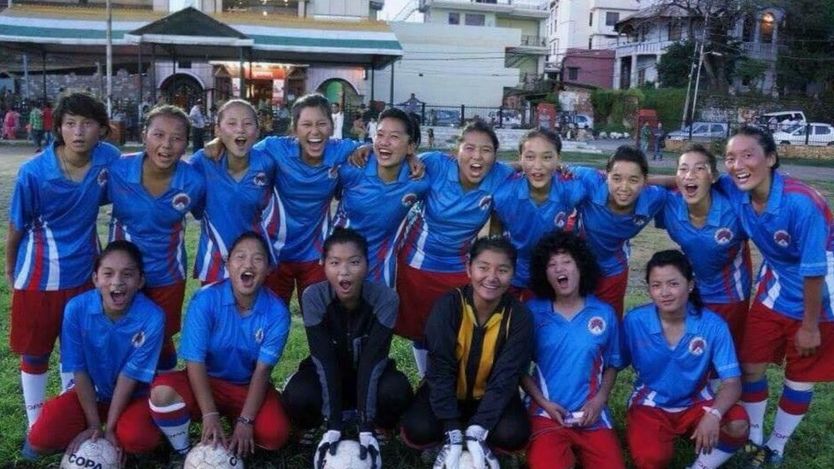 Tibet Women's Soccer