Happy happy fun times
There's a feeling that maybe maybe maybe just possibly when you go to visit people injured in a mass shooting you shouldn't pose for photos grinning broadly and making "yeeeha!" gestures. Maybe.
A backlash is building over a picture posted by Melania Trump on Twitter that showed her and Donald Trump smiling broadly while holding a baby who was orphaned in the mass shooting in El Paso.

On a visit to El Paso this week, the president flashed a thumbs-up when posing with the two-month-old, whose parents Andre and Jordan Anchondo were shot dead last Saturday. When the picture was posted on the first lady's Twitter account on Thursday, it prompted outrage.
What, because it was crass and tasteless and staggeringly unfeeling? But this is Donald Trump and the woman who is still married to him.
The orphaned child, named Paul, had been brought back to the hospital – reportedly at the request of White House during the visit by the Trumps on Wednesday. The baby's uncle, standing next to Donald Trump, is reportedly a Trump supporter, as was the deceased father.

The baby was injured, breaking his fingers, in the shooting, after his mother died trying to protect him and her body fell on him. His father had dived to try to shield her as bullets flew.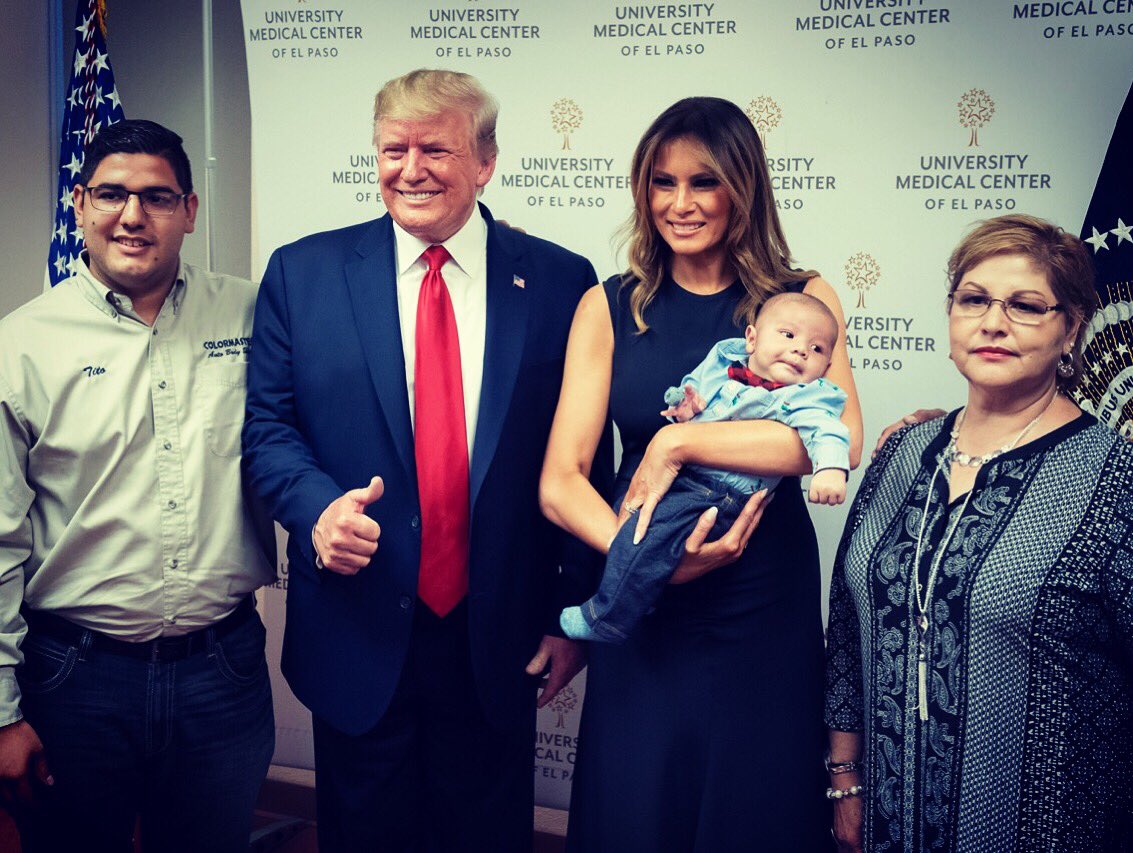 I'm sure the baby enjoyed the outing very much.
Doctors at the Del Sol medical center in El Paso, where some of the survivors are still being treated, later said the president appeared to "lack empathy" after he boasted during the visit that he drew a larger crowd at a January rally in the city than one held by "crazy" Beto O'Rourke.
Yes, that does seem like an appearance of lacking empathy.