Cultural exchange
An exchange student from Pakistan was killed in the Santa Fe school shooting.
Sabika Sheikh, aged 18, had been on the Kennedy-Lugar Youth Exchange & Study Abroad programme (YES). The programme is run by the US state department, and was set up in the aftermath of the 11 September 2001 attacks to bring students from Muslim-majority nations to the US on a cultural exchange.
That's something the US and Pakistan have in common: plenty of lethal violence.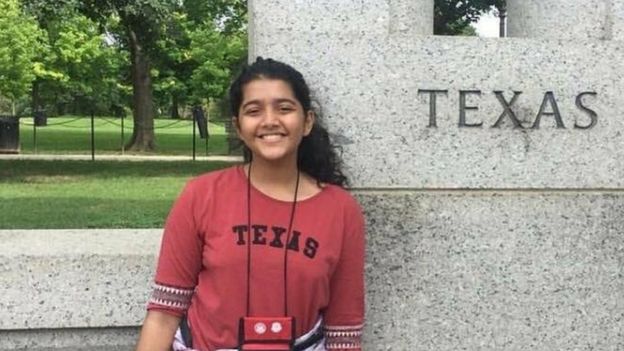 Sabika Sheikh family
Her parents, Abdul Aziz and Farah Sheikh, told the BBC they heard about the shooting through television news.

They said they confirmed their daughter's death within an hour by speaking to school administrators. Ms Sheikh's body would be returned to her home in Karachi early next week, they said.
That's an extra hardship for them if they're observant Muslims, because burial is supposed to be the next day. Also, it's Ramadan.
President Donald Trump, speaking at a prison reform event at the White House, described the attack as "absolutely horrific".

"My administration is determined to do everything in our power to protect our students, secure our schools, and to keep weapons out of the hands of those who pose a threat to themselves, and to others," he said.
That's a shocking, offensive lie.