Leaning, leaning
Trump has a habit of standing as if he's auditioning for the part of the front of a pantomime horse.
Is weird. Hands dangle at our sides, not out in front of us like that. It's as if his legs and bum are in one plane and his trunk and hair are in another.
Some people say it's because he wears lifts in his shoes so that he'll look Awesomely Tall…which is hilarious because dude, there's so much that's more urgent to fix than the height. The hair. Ditch the pretend-hair and get a buzz cut; it would slash the ridiculous buffoon score in half. Then, quit scowling. Scrape off the makeup. Get suits in different colors, that fit. Throw out all the red neckties and get ones with patterns. Do more walking. Eat fewer scoops.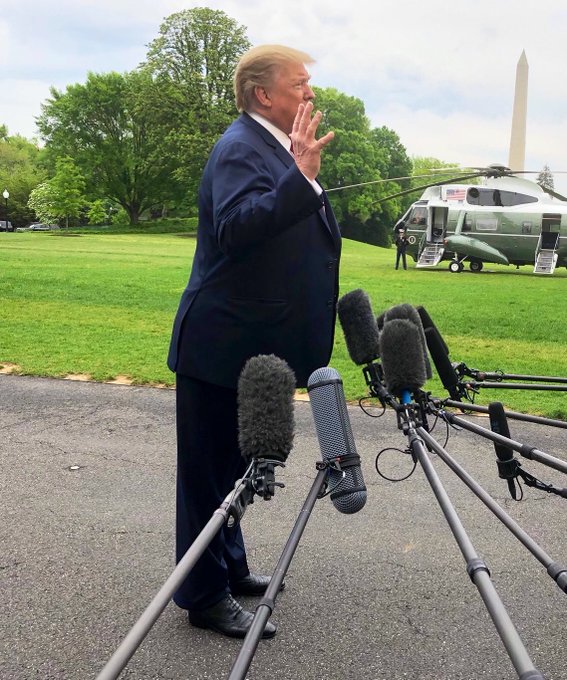 Tilt!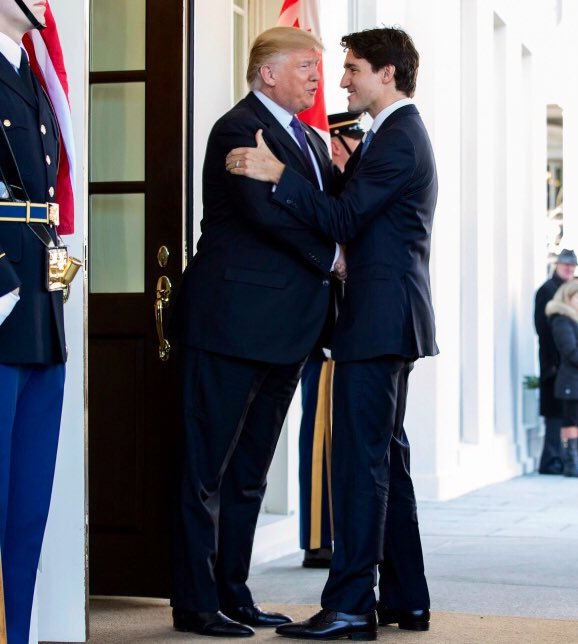 Yes, that came out very well.
(That's the one where he was trying to do the pull & jerk to Trudeau but Trudeau was ready for it and blocked him with that hand on the arm.)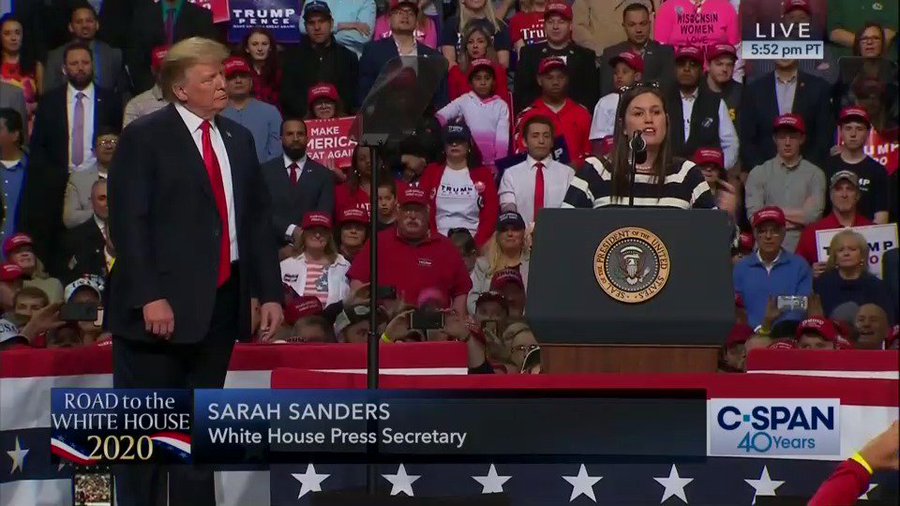 Again the hands are dangling way out in front of the body.