It was misinterpretation m'lud
Aw, poor DOCTOR Adrian Harrop has had to apologize to JK Rowling.
Rowling raises an eyebrow.
He's not a bully, he's not he's not he's NOT. He's just inthenthitive.
What did he say?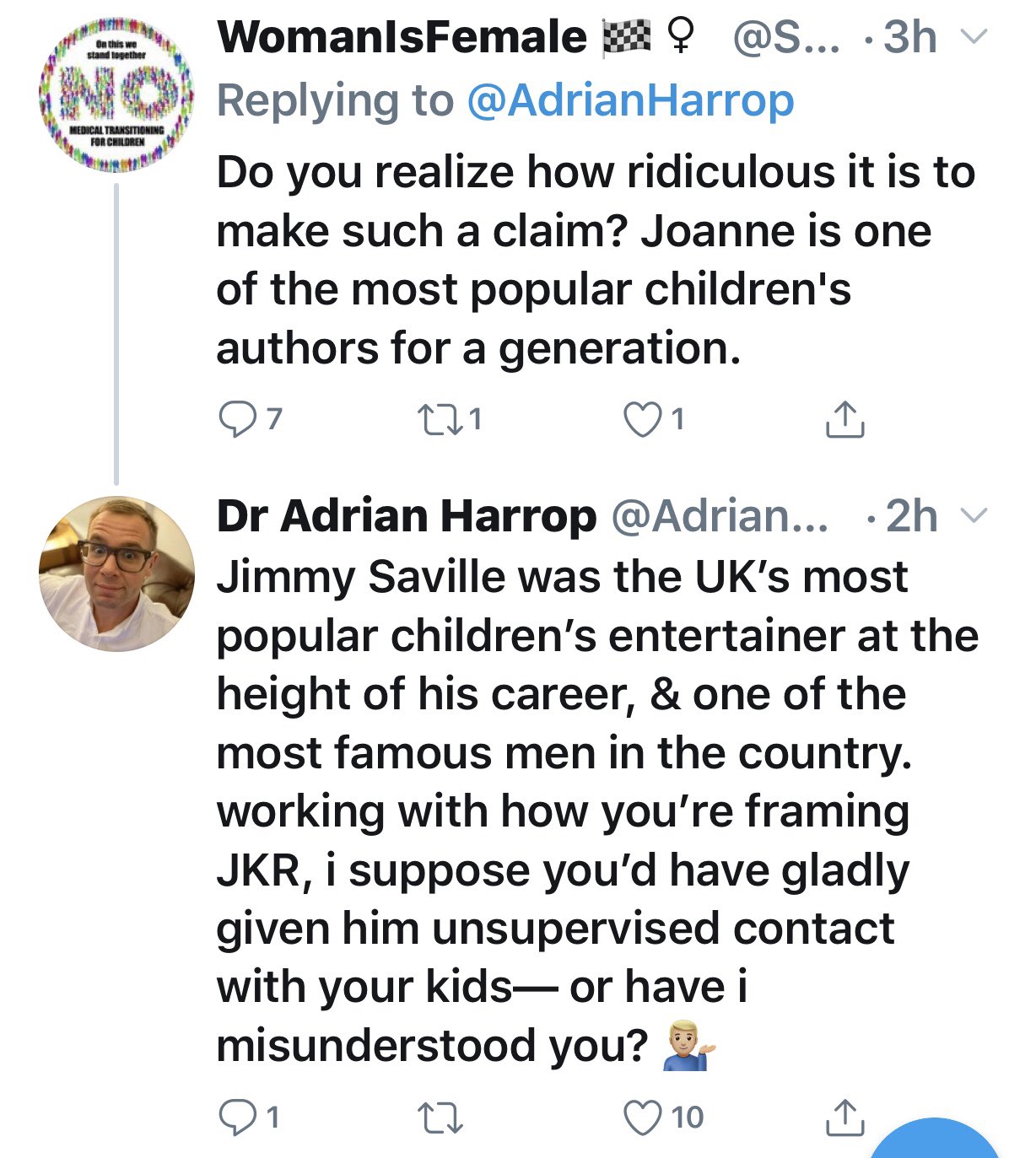 Replying to @StandWithMaya

Jimmy Saville was the UK's most popular children's entertainer at the height of his career, & one of the most famous men in the country. working with how you're framing JKR, I suppose you'd have gladly given him unsupervised contact with your kids – or have I misunderstood you?
Sure, just insensitive, not libelous at all.