Does Champ wear a Rolex?
Pure fluff, but it is nice to have actual humans there again.
On Sunday, the first dogs arrived from Delaware, where they had been waiting until things were unpacked and settled enough to allow a comfortable entry for the two German Shepherds at their new pad.

"Champ is enjoying his new dog bed by fireplace and Major loved running around the South Lawn," the White House said a press release early Monday morning. Champ lived at the vice president's residence during the Biden's time there, and Major was adopted by the family in 2018 from a Delaware pet rescue.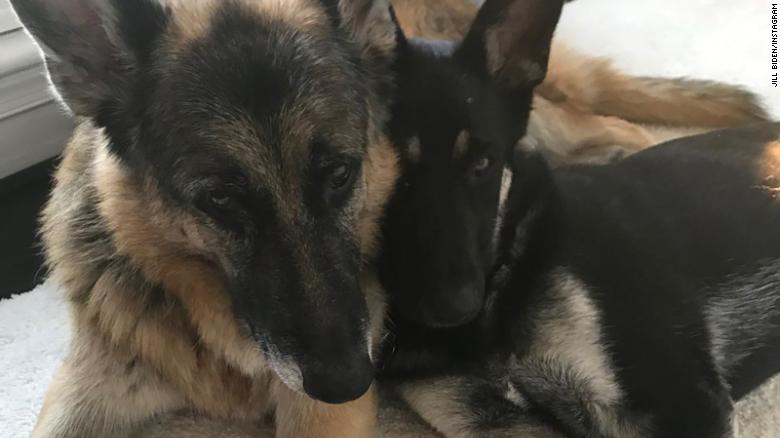 Awwww.
On Sunday they picked up bagels at a deli in Georgetown.
Biden's visit to a DC dining establishment on Day 5 of his presidency already ties him with the number of local restaurants former President Donald Trump visited. In his four years in Washington, Trump seldom ate out and when he did, only did so at one place — the steakhouse at the Trump hotel.
This is what I mean. The painful narrowness and mental poverty of the man. He's never read a book, he doesn't eat out, he eats steak and burgers, he doesn't go to movies or plays, he doesn't go to museums or galleries, he doesn't have dogs or cats, he doesn't walk when everyone is walking but rides in a golf cart instead…the he doesn'ts are infinite. So it's nice to have humans there again, humans and canines.