And take the top spot
A female skateboarding champion has said she is "done being silent," and is speaking out about her experience coming in second to a biological male allowed to complete in a women's competition.

On May 17, Taylor May Silverman, a professional skateboarder, posted a statement to her Instagram in which she called out the last Redbull Cornerstone skate event she took part in for allowing a biological male athlete to compete against women, and take the top spot.

In her statement, Silverman writes that she placed second in two previous competitions in which biological males were allowed to compete against female skateboarders, and notes that at the last Redbull-sponsored skate event, the female athletes lost out on financial awards because a transgender competitor took first place.
It's not the validation, honey, it's the cash.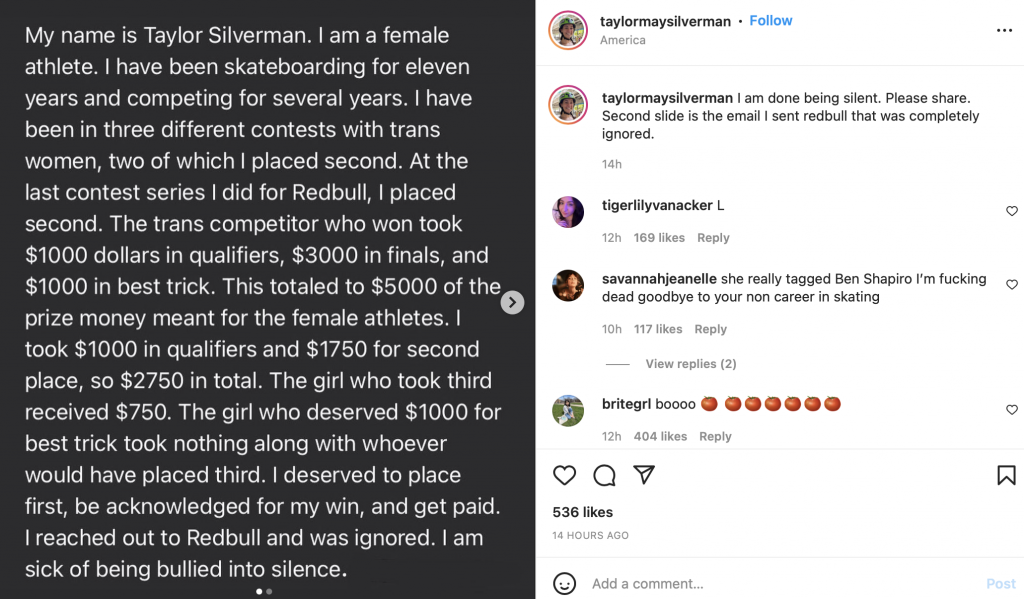 Silverman's instagram post has since been inundated with over 3,000 primarily hateful and abusive comments from trans activists, with many claiming she is being "transphobic" for having concerns about the fairness of the events she took part in.
How dare a female athlete expect only female athletes to compete in events for female athletes.