Pals
I can't help loving it that Ben Carson has a painting of himself with his buddy Jesus.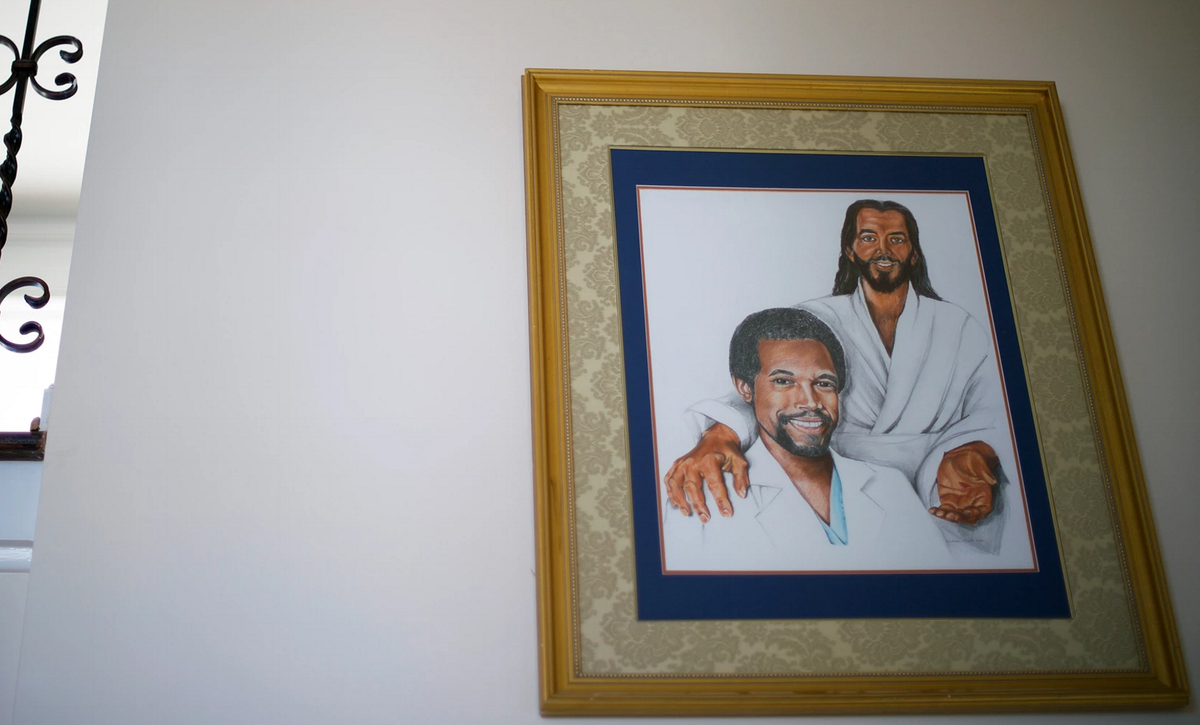 Not just with Jesus, either, but with Jesus dropping a matey hand on his shoulder, and with the other hand telling the world, "Behold, here is my beloved Ben Carson, in whom I am well pleased."
Although…are they really sure that is Jesus? It's not Ben Carson's trainer? I'm not sure why Jesus would be wearing a snowy-white bathrobe, or sporting a '70s goatee.
But no, I'm just being blasphemous, I'm sure that's the authentic Jesus, after a vigorous session on the elliptical.