Baby-whispering
Speaking of the Trump-Obama rivalry over our relations with the great nation of Babies – Buzzfeed has a compilation of photos of Obama meeting with the citizens of said nation. Most of them are by Pete Souza, the official White House camera guy.
I like this one.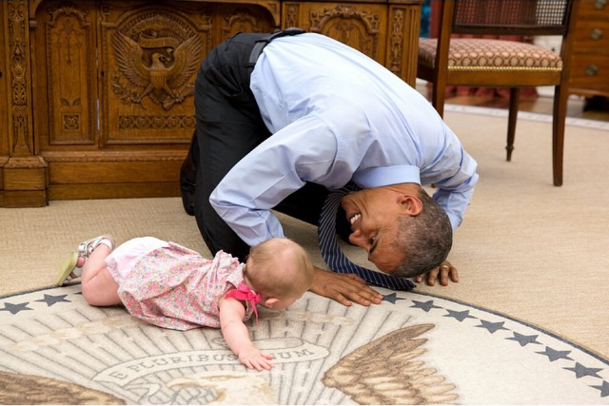 And this one of course is a classic.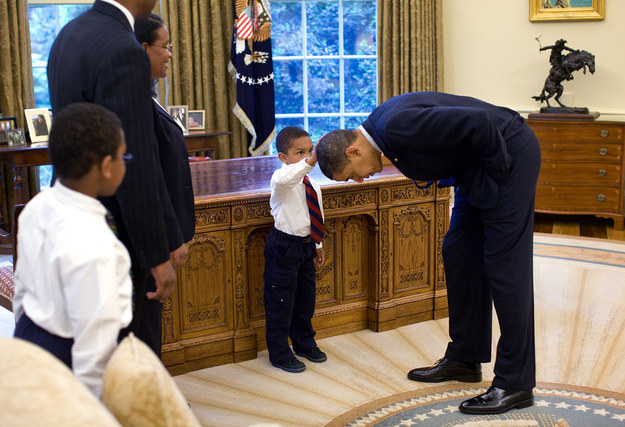 And I loved the tiara one.