The ultimate bullet point
Trump's campaign whatever Katie Pierson announced on CNN that "We weren't even in Afghanistan at this time, Barack Obama went into Afghanistan, creating another problem…" The host stared in consternation, and as soon as he could asked her if she meant to say that, and she looked a bit worried but said yes anyway.
A sharp-eyed commenter pointed out that she's wearing a necklace of bullets.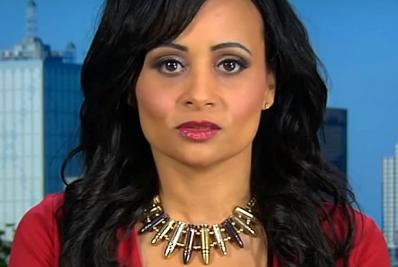 Um.