The health and safety of women and girls
I saw this tweet and tracked down the particulars.
First, the news release: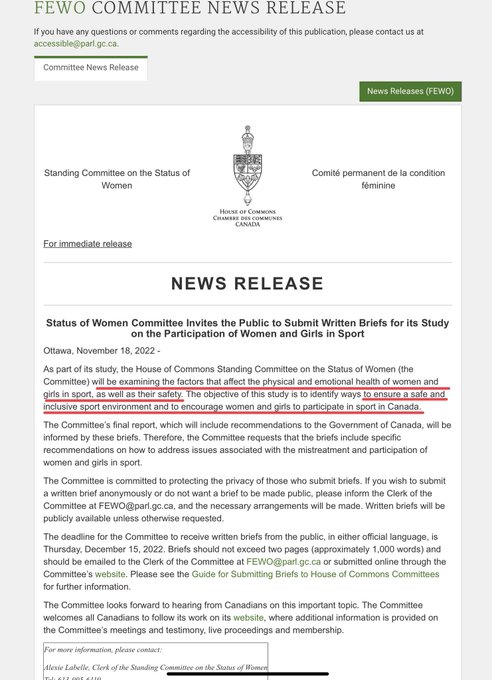 Please send us your recommendations on how to deal with the mistreatment of women and girls in sport in Canada.
Second, the reply to Coach Blade: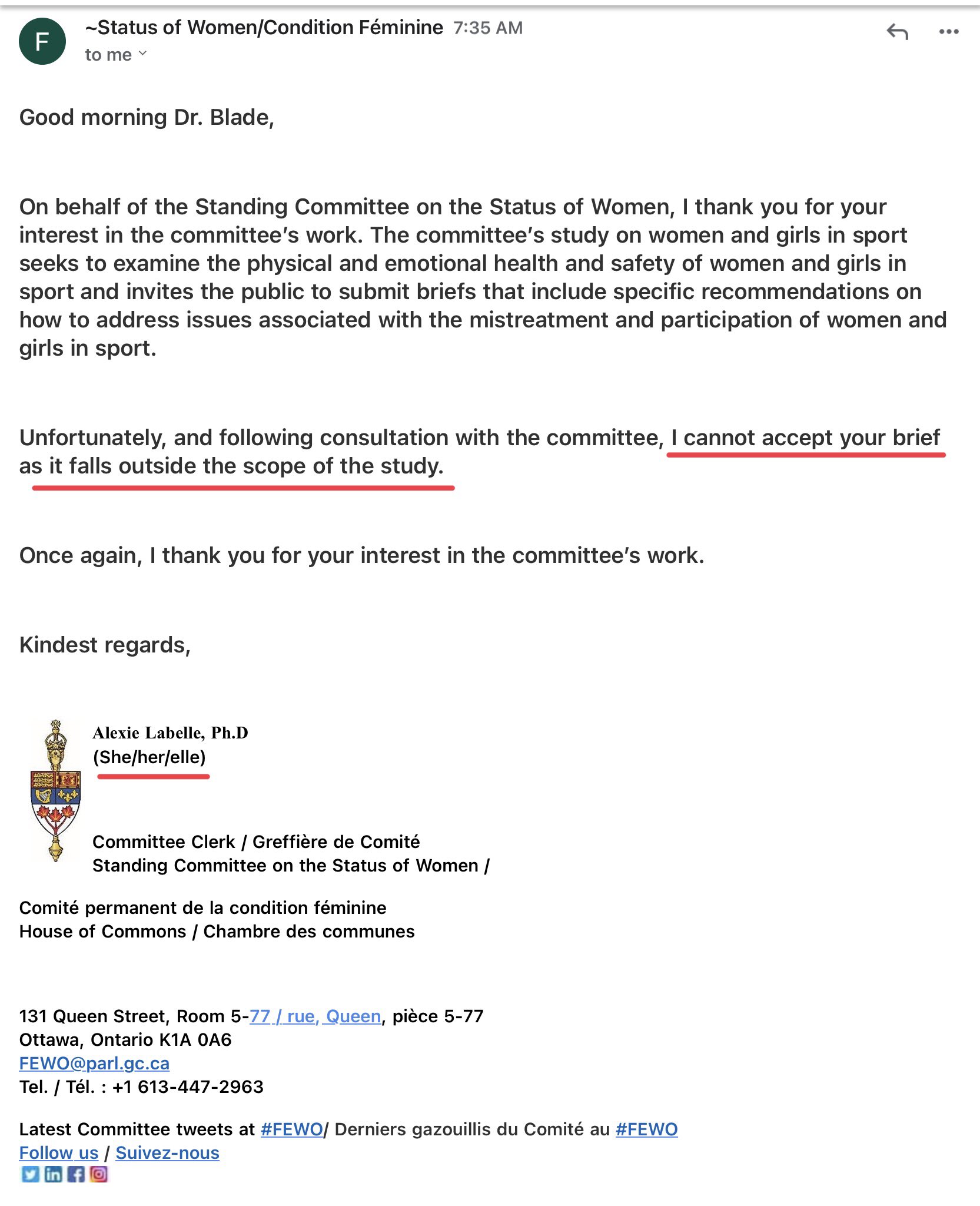 Now, I haven't read Coach Blade's brief but I've been following her with great interest for a long time so I think I have a pretty educated guess about what she said. And the Standing Committee on the Status of Women said thanks but we threw it out, bye.