Faces
The Huffington Post published a string of photos of the aftermath of the Lahore bombing. There are no gory ones, but there are many anguished faces.
K.M. Chuadary/ASSOCIATED PRESS
A woman weeps for her injured family members as she tries to speak to security at a local hospital in Lahore.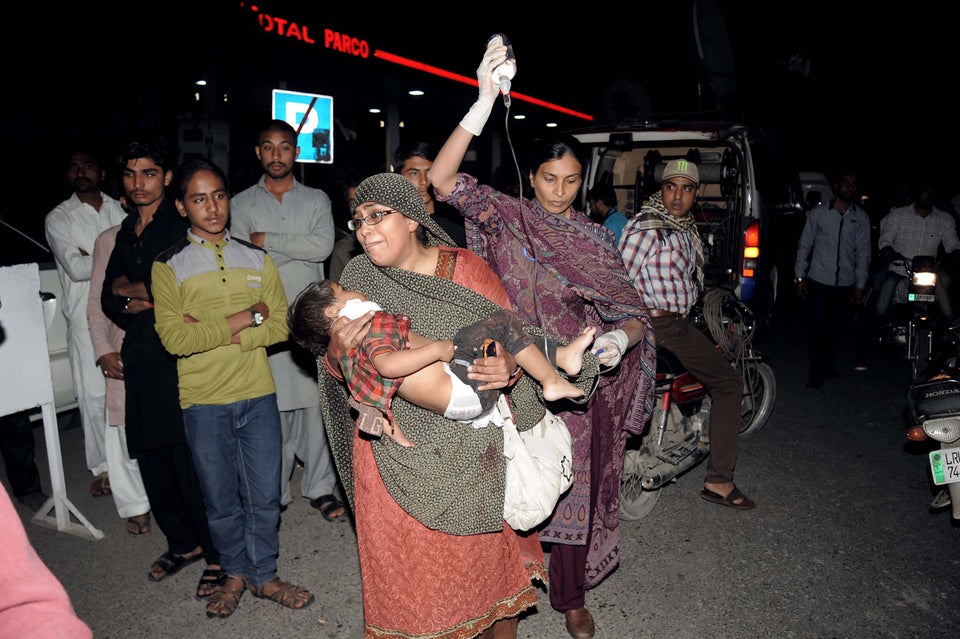 Arif Ali/Getty Images
A Pakistani family brings an injured child to the hospital in Lahore on March 27, 2016.